AVAUTOS 1st TO BRING YOU

THE LATEST NEWS

1 April 2014
PRESS RELEASE
This Notice comes into effect on 1 April 2014




and credit bureaus must remove all such information




within two (2) months, i.e. April and May 2014 releasing blacklisted holders.




Therefore effective from 1 April 2014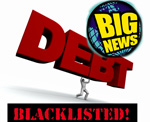 Good news if you are blacklisted in any way
13 March 2014 by Alan Straton
The Department of Trade and Industry, on 27 February 2014, published the Removal of Adverse Consumer Information and Information Relating to Paid Up Judgments Regulations, 2014 ('the credit amnesty') which will come into effect on 1 April 2014.
This removal is applicable to all consumers as defined by the National Credit Act (NCA).
There are two parts to the credit amnesty information removal process, one relates to a Once-off removal and the other relates to On-going removal of information.
The credit amnesty means that all consumers who are listed on the credit bureaus with the following negative information as at 1 April 2014, will have this information removed from the records of the credit bureaus by the 1st June 2014 in accordance with Regulation 2 (b).
Once-off removal and/ or
On-going removal requirements.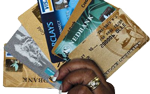 Removal of Adverse Consumer Credit Information and Information Relating to Paid Up Judgments
2014-02-27
Greetings to members of the public and media.
A formal announcement, yesterday, 26 February 2014, published in the Government Gazette Notice No. 37386 regulations for the Removal of Adverse Credit Information and Information Relating to Paid Up Judgments. This Notice follows extensive and robust public consultation, including consultation with Parliament and the relevant provincial authorities. The public consultation process indicated overwhelming support for this process, which is aimed at removing barriers to, amongst other things, employment opportunities, rental accommodation, as well as access to credit to those consumers that can afford it.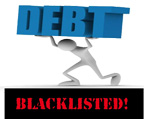 'Amnesty' to 1.6-million blacklisted consumers
BY LINDA ENSOR, SEPTEMBER 06 2013, 12:43
THE SA Cabinet on Thursday swept aside industry objections to the removal of adverse credit information, approving what is seen by some as a vote-catching measure which banks warn will heighten their risks and increase the cost of credit.
In terms of the Cabinet decision, the adverse credit information of consumers who have paid all their debts will be wiped clean both as a once-off event and on a continuing basis.
The aim is to eliminate the blacklisting of about 1.6-million consumers — many of them public servants — who have paid their debts but are still prevented by listings by credit bureau s from gaining access to credit, accommodation and even jobs.

Yours is quality vehicles sales in Cape Town
Regards
AVautos
Tel no: + 27 21 591 2187
Johann Adams: Johann@avautos.co.za
Sources
http://www.thedti.gov.za/editmedia.jsp?id=3006
http://www.property24.com/articles/removal-of-adverse-credit-information/19448
http://www.bdlive.co.za/business/financial/2013/09/06/amnesty-to-1.6-million-blacklisted-consumers
http://mype.co.za/new/2014/03/good-news-if-you-are-blacklisted-in-any-way/